MIDSUMMER
$8.00
"MIDSUMMER" IS A SERIES OF BUTTON BADGES BY HEIKALA FEATURING ORIGINAL WATERCOLOR CHARACTER ARTWORK AND WILDFLOWERS PRINTED WITH A SOFT TOUCH FINISH, SIZE 38MM / 1.5 IN.
SEVEN DIFFERENT DESIGNS INCLUDING: CLOVER, DANDELION, HAREBELL, LILY OF THE VALLEY, LUPIN, POPPY & ROSE.
EACH CAPSULE COMES PACKAGED WITH AN ASSORTMENT OF DRIED WILDFLOWERS & STAND.


STAND & WILDFLOWERS CAN BE USED WITH THE CAPSULE & FINISHED WITH ESSENTIAL OILS (NOT INCLUDED) TO CREATE A POTPOURRI VESSEL.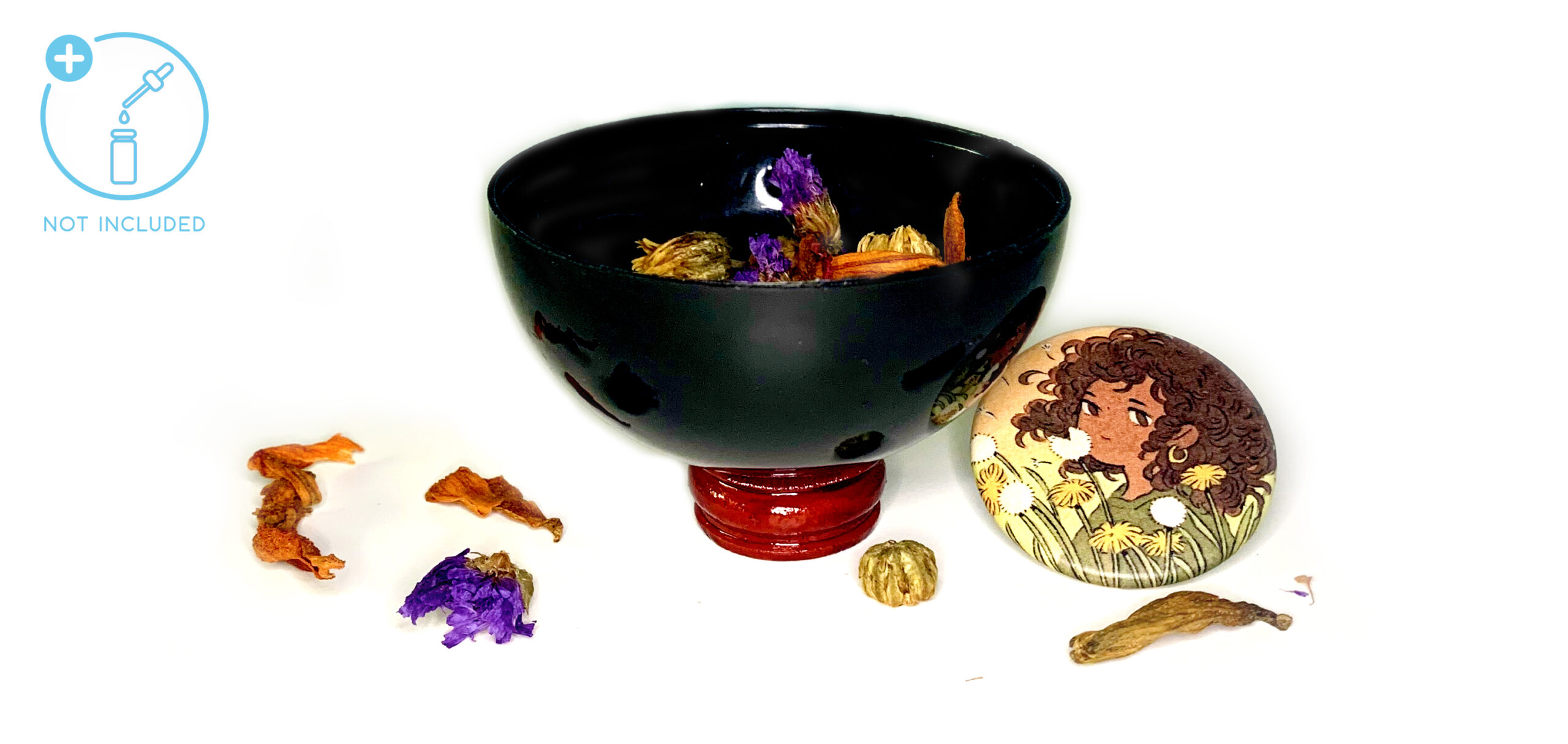 ALL PRIZES ARE RANDOM AND ALTHOUGH WE ALWAYS TRY OUR BEST TO PREVENT IT, IT IS POSSIBLE TO GET THE SAME PRIZE MULTIPLE TIMES.

A PURCHASE QUANTITY OF 7 GUARANTEES A FULL SET.
TOKENS AND PRIZES ARE NOT REDEEMABLE FOR ANY CASH VALUE.

ALL SALES FINAL. NO REFUNDS OR EXCHANGES.

ENTER YOUR TWITTER // INSTAGRAM HANDLE IN "ORDER NOTES" AT CHECKOUT TO BE TAGGED IN A CAPSULE REVEAL VIDEO

AVAILABLE ONLINE AND AT OUR ◒GALLERY LOCATION
In stock