PEOW: P-Chan & O-Chan Postcard Set
$20.00
PEOW Studios is happy to present, their first official mascots!
P-chan and O-chan created by Jane Mai.
The postcard set is a celebration of these two gals, with guest artists:
Mathilde Kitteh
Hanna K
Kelly K
Anna Syvertsson
Each postcard set comes with one of two surprise stickers with original artwork by Jane Mai!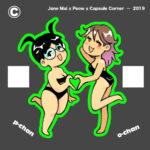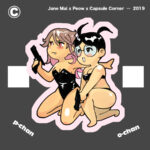 In stock