MIDSUMMER
$8
"MIDSUMMER" IS A SERIES OF BUTTON BADGES BY HEIKALA FEATURING ORIGINAL WATERCOLOR CHARACTER ARTWORK AND WILDFLOWERS PRINTED WITH A SOFT TOUCH FINISH, SIZE 38MM / 1.5 IN.
SIX DIFFERENT DESIGNS INCLUDING: CLOVER, DANDELION, HAREBELL, LILY OF THE VALLEY, LUPIN, & ROSE.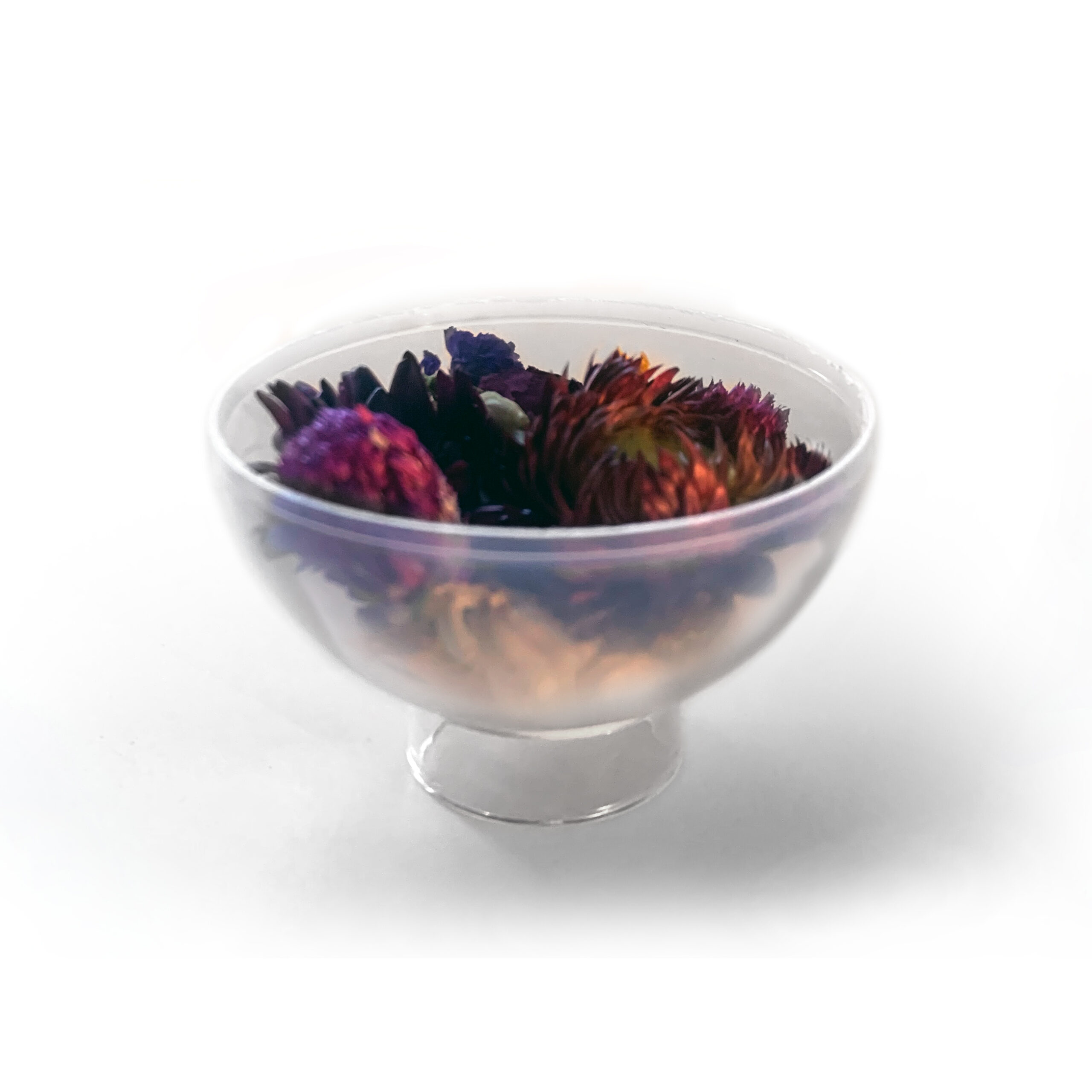 COMES PACKAGED WITH AN ASSORTMENT OF DRIED WILDFLOWERS & STAND WHICH CAN BE USED WITH CAPSULE TO CREATE  POTPOURRI VESSEL.
ARTWORK BY:
◒ HEIKALA – AN ARTIST AND ILLUSTRATOR FROM OULU, FINLAND. THEY USE THE TRADITIONAL MEDIUMS OF INK AND WATERCOLOR TO TELL STORIES AND BRIDGE THE DIVIDE BETWEEN MUNDANE AND MAGICAL.
ALL PRIZES ARE RANDOM AND ALTHOUGH WE ALWAYS TRY OUR BEST TO PREVENT IT, IT IS POSSIBLE TO GET THE SAME PRIZE MULTIPLE TIMES.

A PURCHASE QUANTITY OF 6 GUARANTEES A FULL SET.
TOKENS AND PRIZES ARE NOT REDEEMABLE FOR ANY CASH VALUE.

ALL SALES FINAL. NO REFUNDS OR EXCHANGES.

ENTER YOUR TWITTER // INSTAGRAM HANDLE IN "ORDER NOTES" AT CHECKOUT TO BE TAGGED IN A CAPSULE REVEAL VIDEO

AVAILABLE ONLINE AND AT OUR ◒GALLERY LOCATION
In stock